🍾Time to pop that bubbly because she's getting a hubby!! 💍
 It's that time of year again... another engagement, another wedding, another pregnant couple. Around this time of year gift giving can get boring and you run out of ideas after your 4th friend gets engaged. Piper Lou has gathered a list of gifts that your newly engaged loved one will always remember!
I Caught One Shirt
THE TIME HAS COME... She finally caught one! This is the cutest gift to give to a newly wed who's finally engaged. I'm sure it was a long and hard battle to find the perfect one... Been there done that😂
Girlfriend Fiancee Shirt
This is an all time favorite shirt from Piper Lou! Moving up from girlfriend to fiancee is a big deal, so why not get a shirt that let's everyone know?!
You saw the shirt... Now you see the matching tumbler! Why not make it a matching set and get her both a tumbler and shirt to enjoy. She'll be flaunting these gifts to everyone.
Buy Me A Shot Laser Etched Tumbler
OMG... This tumbler is hilarious! I'm not sure if only one shot will do the trick but buy me few more and that'll do it LOL. This is a must have for the fiancee! 
I Said Yes Laser Etched Tumbler
I'm a huge fan of this gift. Simple yet perfect. Also did you know our tumblers are double-walled, vacuum insulated stainless steel cups?! They will keep your drink the temperature you want!
Does This Ring Make Me Look Engaged Laser Etched Tumbler 
BLING BLING💍A ring on her finger and a tumbler in her hand that says it all. As if the ring didn't say it enough, she's engaged... You can never have TOO much engagement gifts.
We're Engaged Y'all Laser Etched Tumbler
 
Yes, another tumbler but how CUTE is this one?! The design of this one is so adorable and you could even get a his and hers, all of our tumblers come in multiple colors! 
Off The Market Laser Etched Tumbler
Sorry guys, she is officially off the market. This tumbler is perfect accessory to carry around to keep the men away 😂 
Soon To Be Mrs. (CUSTOM) Laser Etched Tumbler
This tumbler is PERFECT to give for an engagement gift! Why wouldn't she love a custom tumbler with her future name on it? Such a fun gift to give that would blow the others out of the water. 
The list doesn't just stop there, there is plenty of other engagement gifts to give her other than our top gifts!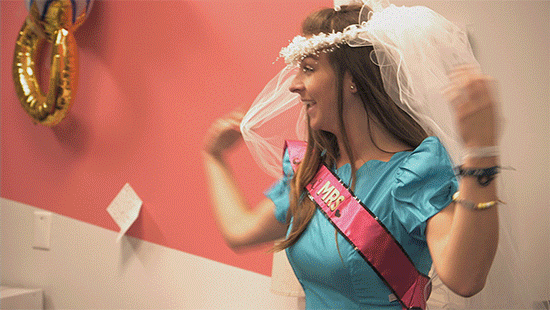 ---